35 min read
Peopleverse 003: Bill Dawson
Evan Troxel, AIA : Mar 23, 2022 6:00:00 AM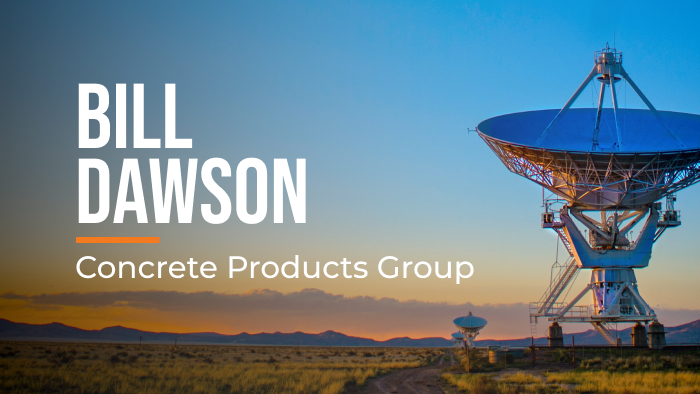 Special guest Bill Dawson is Executive Director of Concrete Products Group, LLC (CPG), a national US network of concrete masonry producers. The CPG consists of regional market leaders in the concrete products industry, and is organized to provide consistent, top-quality products to regional and national customers.
📺 Watch the episode on YouTube here.
🎧 Or, listen here:
In this episode, we talk about:
how CPG sees and serves design professionals
common misconceptions about concrete block
the lesser-known benefits of using it as a building material
recent innovations in block
the questions design professionals should be asking about block
where block is applicable as a building material
and more
About Bill:
Bill has 30 years of experience in the construction materials industry, starting with Keystone Retaining Wall Systems, where he served in several roles, including as President. For the last 12 years, Bill has been with Concrete Products Group, where he helps a group of regional block producers promote concrete masonry products to local and national clients. Bill enjoys frequent opportunities to work with both architects and engineers in this role, and has become reasonably proficient with AutoCAD, Sketchup and Revit to develop design resources. Early in his career, prior to coming to his senses, Bill spent 6 years as a trial attorney or "litigator" which the movie Clueless correctly describes as the "most scary type of attorney". Bill has designed construction products that resulted in 20 U.S. Patents. He has 3 degrees including a BA from Carleton College, a JD from Stanford Law School, and an MBA from the University of Minnesota. Having raised two outstanding daughters, Bill and his wife Monica reside in Hamel, Minnesota with a very well-adjusted golden retriever.
Episode links:
Learn more and subscribe at https://peopleverse.fm
Episode Transcription:
Evan Troxel
Welcome to Peopleverse. I'm your host, Evan Troxel. And I'm an architect. Peopleverse is a show where I talk with people throughout the building industry to unearth authentic stories from interesting people to entertain and inspire. You might have heard of the metaverse Well, we're doing something different here. In many ways, the building industry is still very much like the Wild West.
Even in a time when technology and data are abundant. Peopleverse explores the people and the stories behind the projects to remind us why we got into this industry in the first place, and to build relationships along the way. This show is brought to you by Tect. And you can learn more about what we're doing to connect the supply and demand sides of the building industry tect.com And you can learn more about Peopleverse peopleverse.fm.

Today, my guest is Bill Dawson. Bill is executive director of Concrete Products Group LLC, a national us network of Concrete Masonry Producers. Bill has 30 years of experience in the construction materials industry, starting with Keystone retaining wall systems where he served in several roles, including the president. For the last 12 years Bill has been with concrete products group where he helps a group of regional block producers promote concrete masonry products to local and national clients.
Bill enjoys frequent opportunities to work with both architects and engineers in this role, and has become reasonably proficient with AutoCAD SketchUp and Revit. To develop design resources. Watch out that's that's a deadly combination right there. Early in his career prior to coming to his senses, Bill spent six years as a trial attorney or litigator, which the movie Clueless correctly describes as quote, the most scary type of attorney.
This has designed Bill has designed construction products that resulted in 20 US patents, he has three degrees, including a BA from Carleton College, a JD from Stanford Law School and an MBA from the University of Minnesota. Having raised two outstanding daughters Bill and his wife, Monica reside in Hamill, Minnesota with a very well adjusted golden retriever. So Bill Dawson, welcome to the podcast. This is fantastic to have you here.

Bill Dawson
Not to mention the golden retriever. It's a key key piece of happiness.

Evan Troxel
I love that you ended with that. That's great. Well, welcome to the show. It's great to see you and meet you. And I wanted to ask you kind of a kickoff question here, which is, do you have a story from your childhood that when you look back predicted what you would be doing for a living today?

Bill Dawson
Well, you know, like most kids, you could probably pick out a lot of different things that would would justify a lot of different paths in life. For me, the thing that occurs to me is that when I was a little kid, like from age four through elementary school, I had a real passion for playing in the dirt in my backyard. And you know, I'd do this with friends when they'd come over or on my own. I had a bunch of kids toys that are construction equipment, I had a scraper, a loader, a dump truck, to be sure, I think I'd already mixed truck as well. And I would be back there on a pile of dirt.
In those days, you know, your mom would turn you loose at the beginning of the day. And I'm old, and you would come home at night for dinner. Usually, I'd come home for lunch too, because I was hungry all the time when I was a kid. But that was kind of the origins. And so, you know, I got off to a start as an attorney. I admire people who are able to take that path. It's a difficult path to be an attorney.
Ultimately, it wasn't for me, didn't you know, it was one of those things where you can be good at it and not enjoy it. And so did a bunch of trials and all that sort of thing. And one day a client of mine approached me and said, hey, we'd like to hire you. And they were at that time, I think there were three or four people working there as Keystone retaining wall systems. And they were licensing some patented retaining wall products to block producers around the United States. And initially, I was like, Wow, this seems like kind of a weird jump to go from this large law firm to working with these guys, but I liked them. And so I decided to take a chance on it and ended up being there. 16 years.

Evan Troxel
Wow. That's crazy. Totally unexpected. Yeah, I wanted to ask you before before we go to the next step, I want to get back to this early childhood thing because it totally parallels what I experienced as well. And I think it I'm sure a lot of people who are of our pedigree or experience have also experienced it on the architect side. It's a lot of Legos you hear Legos all time when

Bill Dawson
he goes through as big as me to Tonka Toys were. Yep,

Evan Troxel
exactly. I told my origin story on another podcast one time, but it was very similar to yours sitting out in the dirt. And I would, I would build little Flintstone houses because there was a bunch of like slate kind of rock in the front yard at our house in Tahoe. And I was just always out there covenant covered in dirt and building little houses.
And I didn't know that I was going to be an architect back then I was like six years old, right. But that was that was, I just wanted to, this is a cool little moment, because normally it's Legos. And when I hear someone grew up playing in the dirt with their talent goes in their tractors and it like that, that just pulls up my, my nostalgia as well. So I will continue. Well,

Bill Dawson
you know, just a little, little side note, I was at home a few years ago and opened a box and there were some of these toys. And so I immediately put them in my pocket. And they're sitting on my shelf back there. As we speak.

Evan Troxel
That's great. That is so cool. I bet that that brought back so many memories.

Bill Dawson
Absolutely. And they were where the paint was scraped off of they were hard used.

Evan Troxel
Yeah, patina. The patina is, is that's that's I was just telling a guy the other day, like, my favorite tools to use in my garage, are the ones that are old and beat up. And they just feel good in your hand.
Right? Like there's something about them that that is better that even though I'm pretty meticulous about taking care of new things, I've inherited a lot of cool tools that I love to use, like I have these two old Estwing hammers, that I just love the way they feel in my hand. And and there's nothing like a new tool is not does not feel like an old tool. Yeah, they're old friends. Yeah, definitely. All right, so continue on after Keystone retaining wall systems.

Bill Dawson
Well, lots of lots of career twists and turns companies being bought and sold, you know, multiple things that happened to people. About 12 years ago, some friends of mine who were in the black industry approached me about running Concrete Products Group, these are folks that I've worked with a keystone and I really hadn't had much exposure other than we use the same production equipment to make the retaining walls is the block, but didn't really have a big base of information relating to concrete masonry.
But I really like these people. And you know, it's really the relationships that that caused me to look at the new opportunity and been doing it for 12 years. Some of the folks that I started with and those relationships have now retired, or sold their companies or you know, transitions that occur, that's something you don't realize when you're young is just how the continual coming and going of folks that are a part of your professional life, just a natural process.
But anyway, firm some really good relationships with the people here. And I have to say, I didn't get into this business because of a particular passion for concrete masonry, although that has been something that as I've learned more about it is growing, because I really think it's totally under appreciated construction material. But it was relationships with these folks that got me going on it and kind of to this day, keep me out it is I really care deeply about what happens to these companies that I work with.

Evan Troxel
Interesting. It's it's what you just said there about it being a totally unappreciated construction material. I want to come back to that because I think that there are probably a lot of insights that you have as to as to why you say that, but but just things that we can bring to the surface during this conversation that would potentially be completely unexpected by the design professional side of the audience.

Bill Dawson
We have an AIA presentation that explicitly is titled, five unexpected benefits of working with concrete masonry, for that very reason, because it's honestly if it were a new material that we're bringing to the table under a cloak of innovation, people would be blown away by it. Right because it could be you'd say it does this and that and amazing. But because it's an old mainstay not glamorous, let's not kid ourselves. But it really just has so many wonderful attributes for designers and and owners and everybody along the way.

Evan Troxel
Yeah, I think concrete block a lot of times doesn't feel like an inspiring building material in many cases because it gets covered up And obviously there are uninspiring blocks out there. But I also know that there's a lot of block work, I'm within throwing distance of Palm Springs. Sure. And there are some amazing examples of breeze block and block used in really interesting ways. In the, you know, in the construction and process that you see on display in both residential and commercial stuff, it's really cool.

Bill Dawson
Well, on every level, on the aesthetic side, the things you mentioned, it's interesting, there's been a huge uptick in interest in breezeblock. And we have a couple of manufacturers or codeblock, in a one block. One is in Southern California, once in Florida, who probably have the most outstanding collection of breezeblock that you could hope for, and a lot of times we'll get requests for unusual shapes. And quite often they those two would have those blocks, because they there's always been popularity in those markets for that product. And it's, it's really growing around the country too.

Evan Troxel
I definitely want to get back to Concrete Products Group and what you guys are doing, as far as I kind of said it in the intro, but But you represent various regions of concrete block manufacturers. And I think one of the things that that we're trying to do at Tect is marry up or match people who are looking to do projects in specific places with manufacturers who produce things in those places. Right.
And that is a big deal, I would assume for block because it obviously it's transportable, but it's transportable to an extent, it's not the kind of thing that you would want to ship across the country, for instance. And one thing that I've been made aware of throughout, you know, my time here at Tect, is, if you're looking to do a project in a particular place, the mix will be different there, the types of rocks that they're pulling from will be different there.
And those are the kinds of things that as a designer, I would want to know about right. But I don't necessarily know the right questions to ask. And so that, to me, is a fascinating thing that happens behind the scenes, it's not really at the surface, when it comes to the type of information that design professionals even know they should be thinking about?

Bill Dawson
Well, that's a very good question. Because you're right, it is a local product. That's, that's a challenge. But it's also a blessing, both from an environmental standpoint, and from a standpoint of, if you're an architect who's concerned about, you know, helping the communities that you're in, you know, it's a local product, it's going to be put in by a local craftsmen, concrete Mason, who contractor who's going to typically be right from the community where the structure is being built.
But on the challenge of consistency, that's something that our group is really had to come to grips with. Because a lot of what we promote to architects is the ability to get what you want, no matter where you go in the country, and to get consistency on the colors and behind the scenes for the producers. Because they're working with different raw materials, that means they have to do some work to make sure that both the color and the texture, because that can vary as well, are consistent.
And I think, you know, it hasn't always been an easy process, I think we've gotten to a point where we've learned some lessons where we can deliver that. And that's a big part of our value proposition when we talk to architects is that you can get this local product that's made right where you want it to be, and not have to ship it across the country. And it will be consistent, it will look like what you're what you want it to look like because you have very specific concepts in mind when you're designing the structure. And so we're able to help you fulfill that vision when you get the finished product product up.

Evan Troxel
Yeah, that's interesting to hear it. I wonder how much of this just comes out of like, basic consumer based stuff where it's like, it's like McDonald's or Starbucks, like you expect to get the thing, the exact thing no matter where you go, that that level of consistency is starting to become just something that everybody expects all over the place.

Bill Dawson
Well, absolutely. And for a multiple location store, we're lucky enough to do a lot of work with the Aldi chain of grocery stores. And for them, it's fundamentally important that their stores look the way they they do a wonderful job of working with their architecture team to come up with great designs for the stores that represent their brand in a positive way. And so for us, we're just here to help facilitate that type of thing.

Evan Troxel
So how do you do that? How do you facilitate that kind of thing? Because I imagine like an Aldi example, it is happening all over the country, right? So this really starts to speak with the coordination that you have to do behind the scenes as an association level for all of these different block manufacturers to I don't know, share recipes, or whatever it

Bill Dawson
really is, you're on the right track. Okay, they call a mix designs, but essentially, it's a recipe for block. And so there's a lot of work that's put into it upfront. And then of course, you know, through the, the, the specification and fulfillment process, you're checking to make sure there's submittals that are done, as the job is getting ready to go.
But there is a lot of work upfront to work with, you know, the black manufacturers work with color companies. And they have very sophisticated ways of adjusting colors to match. Based on different raw materials being used. It's a common issue for the industry. But still, it takes discipline, and then just basically quality control procedures and caring that it's done.

Evan Troxel
Again, like these are all things that are just kind of under the surface of what a design professional would even think about having to think about. And it's kind of nice that we don't have to but I think that also puts a veil between the supply and demand side when it comes to this stuff.
Because like you said, you have this AIA talk that you do that's talking about the five innovative things. And then there's also, I'm sure, like, you could probably talk all day about unexpected ways that you could use block or unexpected shapes that you could get block in or thermal qualities or like, it seems to me like there's all kinds of stuff that is you guys are kind of a wealth of knowledge, Are you the kind of group that the design professional side should be interfacing with? Or are you more behind the scenes coordinating and wanting the design professionals to go straight to the source,

Bill Dawson
we spend a great deal of time reaching out to the design community to engage them, and to help educate them. Unfortunately, you know, the the knowledge base and the design community when it comes to designing with concrete masonry isn't what it used to be. And you know, and it's a sad thing, because it's really a product of the impacts of the recession.
Back in 2008, unfortunately, you know, I remember it clearly, you know, going into firms before and after. And before there would be a real mix of ages in the firms that we would call on and all levels of experience and people who were very, you could find somebody in that firm who knew concrete mastery. Afterwards, there would be one or two gray headed, gray haired folks in the room, and everyone else is in their 20s.
And a you know, kudos to the young people. But unfortunately, you know, that's, that's a cultural thing, where so much knowledge went out the door during those hard times. And, and so that's a challenge for the industry as a whole, to make sure that we can equip people who were working with construction materials now to understand the materials and be able to make the best use of them.

Evan Troxel
Did that same thing happen on the supply side as well, with with people leaving the industry with, with that knowledge, they just kind of walked right out the door with it? Or is it more consistent?

Bill Dawson
I I'd say our industry, just based on our nature, probably one of our challenges is that we've got a lot of folks who are aging out of the workforce, and their knowledge is going with them. It's it's a challenge, I think across the board right now for for both producers, really any any sector of the economy. We don't have the youngest workforce, and we really need to address that as an industry to get more young people engaged and excited about it.

Evan Troxel
This just came out of nowhere, but I was I was in Las Vegas for the National AIA conference a few years ago. And I was lucky enough because I do another podcast to get invited to go visit the contractors union, which is a huge training facility that they have out there and they teach all kinds of really high tech stuff.
I mean, like I saw amazing machines for cutting drywall and they could wrap any corner inside outside corners all at a one sheet because they had this this custom cutter they had an underwater welding setup. They had gantry cranes and it was incredible. I would think that a facility like that is a huge attraction for people to get into the construction industry. How are you guys bridging that gap to address the issue that you just brought up?

Bill Dawson
Well, I think it's just basic challenge of workforce development. Men. And, you know, a real constraint on on most trades right now is availability of workers, whether it's Masons or carpenters, or you name it. Our industry is doing some really positive things to start develop high school training classes for folks who would be suited to become Masons.
And, you know, it's really a pretty awesome path for a younger person who might want to be outside who might, you know, have an interest in building things, someone to actually have my, my younger self mindset where you just like being outside and playing in the dirt. But it's a great career path. They will be every bit as well equipped to earn a great living as folks who go to college.

Evan Troxel
Yeah, I think that's a huge issue. A stigma that we have in society has that a desk job at, you know, going through university to achieve a desk job is like the one acceptable path? Yeah. And that that is really hurting the kind of jobs that you're talking about?

Bill Dawson
Well, we need we need workers, we need people who can build things, and it's just fundamental to society.

Evan Troxel
Yeah, architecture is built by hand, right, by contractors, for people. And I think like that whole human people element is something that not enough people have at the forefront of their mind. They still they're thinking of these things, as I don't know, I see a lot of stuff about robotics, right? I've seen the robotic bricklaying machines and things like that. And I think that people are attracted to those nice new shiny things.
But the logistics around those machines is still incredibly difficult. And it's not good for everything, right. And I can't imagine just replacing a whole workforce with those, it's going to take a long time for that to happen. But at the same time, you don't have people signing up to become masons, it seems like so that is a conundrum.

Bill Dawson
Indeed, probably one we won't be able to solve this morning. But, but it's not. But it's something that on the one hand, you can see the weakness, but on the other hand, the opportunity is so great for people, you know, people are looking for jobs that are meaningful, and that they, you know, can come home and be proud of what they did during the day. And that's exactly what these types of jobs are.

Evan Troxel
Well, I would love to kind of shift the conversation into bridging the gap between the supply and demand side with with your perspective here. So I'll offer up a little kickoff to this question. But what what do architects and design professionals get wrong about your product?
And I'll just like I said, I'll throw something out there, which is concrete block equals eight by eight by 16. gray block, right? It's a two unit, that I think that's what everybody pictures in their mind when they think about CMU and I know that that's not the whole story. So I'll just kick it off there and you take it

Bill Dawson
Okay, well, you just pulled the string on the the taki doll, unfortunately, the first thing that I think architects don't understand very well is is how much do different materials cost to use, and not just cost to buy a black, for example. But to build a wall, you know, what are our options cost wise for building a wall. And typically, people would not expect black to be the low cost alternative. But in most cases, it will be if you're competing with a metal frame structure or wood frame structure.
You know, the thing you have to bear in mind is that's just the frame, you have to have layers for that wall system to work as an assembly, it has to have fire protection and weather protection and temperature control. There are block systems where just by laying the block, you'll have all of that done in one step. And as a result, it's very cost effective. So that's one thing.
The other thing I think would be not understanding the full array of aesthetic options that are available with black because there is a tendency to say, Okay, it's gray, it's eight inches by 16 inches. It's flat. Shameless plug. If you go to our Concrete Products Group website, the first thing you'll see is a block that has both Angular and curvilinear surfaces to it doesn't look like anything that you've seen or would expect to see from a block. It's a product line we call Aubrey it's a masonry veneer.
That's intended specifically to give designers unlimited choices because basically you can take this modular unit you can combine these five different shapes So you can combine or you can change the orientation, whether it's vertical or horizontal bond pattern. By the time you're done with that you've got, you know, what's a permutation of five? Well, not five, it's orientations, Bond patterns, by the time you're done with it, you've got maybe a permutation of 13, which is a lot of different patterns.
And of course, you can introduce randomness as well. So aesthetically, you know, the idea that a block is a block is a block just doesn't hold up very well, once you understand the material better. And that's not to mention all of the different surface textures, you can put on block. Some of the blocks that are being sold today are polished, it's, it's done using technology that came over from the stone industry. And so you can get a block that's so shiny, smooth, that is reflective, you can see is that reflection,

Evan Troxel
is that referred to as honed? Or is that something different is this even a higher level of

Bill Dawson
what you know, the there aren't really standardized terms for these, you know, the the older version of this would be a ground block, a ground face burnished, you might have heard the the later iterations of this use polishing equipment that will have like 12 stations where it goes finer, finer, finer, until the result is something that that's just outstandingly beautiful, you think it was marble or, you know, very expensive, custom stone. And so, you know, I don't think a lot of designers, when you say the word black or CMU to that would not be the image that would immediately flow to mind. But they're really unlimited Stetic options.

Evan Troxel
I'm just wondering about size, because again, like this, this typical module, what other kinds of I've actually used. And I don't even know if this falls under your purvey or not but brick block, which is more of a, a brick proportioned block, I should say, on a aquatics project. But then I also know that there's stuff that's longer than 16 inches, for instance. So maybe you could talk about that?

Bill Dawson
Well, definitely, you know, there are some limits to the production equipment, because it's it's rapid, essentially, it's like a cookie cutter machine where the the mix is put in the block is formed. And then immediately it's self supporting and is moved down in assembly line. In terms of limits, you know, there are what they call oversized blocks that are typically 12, sometimes 16 inches tall, 32 inches in width.
As the industry has matured, the production palette is what they call it has gotten larger in general. And there's some really interesting oversized vineyards that are available, some of them are in that Polish texture I mentioned. And so you can really give a more of a monumental look to a building or more traditional, almost like a federal stone kind of appearance.
You can go bigger or you can go smaller, like you mentioned, where you can get more of a brick aesthetic. A lot of the products we promote are excellent alternatives to using clay brick, because they're less expensive. And and give you a great array of colors. We've We've 12 standard colors and their blends actually.

Evan Troxel
Yeah, that's what we did exactly. And I think one of the things working in Southern California, because you mentioned it earlier like this is a self supporting wall, instead of like doing a brick veneer or because I'm not on the East Coast, I'm not well, I'm not really knowledgeable about how to even build a wall out of brick, but I do know how to build a wall out of block.
And so that was kind of the best of both worlds for us because the school that we were building this aquatic center in has a lot of brick and we're trying to kind of fit in contextually, but we wanted to use block to do it. And it allowed us to achieve that

Bill Dawson
massively less expensive to use the system that you're talking about. Because if you compare the process of building a veneer wall, you know, you've got to build your load bearing structure. You've got to have an interior finish wallboard. Typically, you've got to have insulation, you've got to have moisture protection and an air barrier.
And then you've got to have your veneer and of course, some system to anchor that veneer to the backup wall. With the system you're describing, you basically got a block and that's it. It's it's load bearing. It's the aesthetic surfaces on inside and out. And when you just think about the labor side of that, and how many trades have to touch the wall assembly before it's done and the coordination of those trades. That's part of the real appeal of working with these types of products.

Evan Troxel
You mentioned assemblies. And I think one thing that architects do more than maybe anybody on the building supply side, if I'm just generalizing is we think in assemblies more than we think in products. So we think of walls, we think of ceilings, we think of roofs like that, that is the level of object.
And so I'm wondering like when it comes to assemblies, including their, you know, their design, their labor, interfacing with other products, and all the layers that go into that. How is that going with respect to your piece of that puzzle, because I know you cover a lot of those different categories, potentially. But then I also assume there's probably things we have to look out for.

Bill Dawson
Well, I'd give you the example of our product, which is a pre insulated block, which which we call high AR, or high RH. And as that product line has evolved, we did a round of innovation on it in around 2012. And it's continued. That product is basically competing with an insulated veneer wall, typically. But what it will provide is a single white concrete block wall, which would have architectural surfaces on the inside and out, the insulation is within the cells of the block. It's fully grounded.
And so what all that adds up to is a system where you've got a fire rating of four hours on the wall system. It's built by one trade. And you know, we just had the discussion about the comparison of putting layers versus having you know, it all done by one trade, your utilities can travel within the cavities of the wall. And you can do you know, basically cutouts for the utility boxes, and so forth. So, what we like about it is it's just such a simplification of the system, and you end up with something that's pretty fantastic.
From a resilience standpoint, fire resistant block is one of the few materials that's recommended by FEMA for construction in flood zones. So you've got the full range there. And of course, with the pre insulated system, you're able to do some great things on energy conservation, and you have an added benefit of passive resilience. If your power goes out, you've got a building that's got thermal mass characteristics, and it's well insulated. And so if you have to scrape by while you're waiting for the power to go back on, you've got a structure that's going to help you quite a bit to be in much more of a comfortable condition than you might if without thermal mass characteristics.

Evan Troxel
So when it comes to how other things are interfacing with these products, what are you guys doing behind the scenes to work with them to provide rrU complete solutions or shortcuts for the design side to utilize so that they don't have to reinvent those details every time they're, they're designing?

Bill Dawson
Well, we of course, do everything we can to provide updated details for designers. We provide detailing manuals for both the the spec brick was the product that you were working with with which is the brick aesthetic, CMU. With the pre insulated walls, we have design manuals, because there are some different considerations.
We've developed structural design manuals for the structural engineers so that they understand how to reinforce the walls, whether they're building and seismic or non seismic areas. And of course, we've the reason that I is the last person you'd ever expect to know Revit ended up knowing Revit is that we needed to have resources to provide designers.
We had great AutoCAD details. But we were getting repeated requests for Revit based 2d details that can be cut and pasted into plan sets. And so we developed all that and when we were working on a warehouse design manual, I ended up doing a couple of plan sets of these of the masonry specific portions of the building in Revit, and that was an eye opening experience for me.

Evan Troxel
The pain of Revit

Bill Dawson
Yeah, I feel the pain of the ark that you know, I saw when I was in this process. I did a little bit of research and I saw that there had been some pushback in the architectural community to Revit just saying come on work with us a little better than what you're doing right now and I totally get that.
The thing about it, it's interesting because the our, our world today, if you have a question about how to do a really obscure thing in Revit, you can find a video that someone has done that will tell you, all right, but you ended up going through that process time and time again, to do what you need to do.

Evan Troxel
I was once asked, and I was in a panel discussion, what is my favorite productivity tool? And my answer was YouTube. Yes, because of it, that thing that you just brought up, I think most people think of YouTube as this endless path that I could go down and never see daylight again, because one video leads to another but man, if you're looking for how to do something, whether it's change a fuse on your car to do something in Revit, right, it's on YouTube, it's put a

Bill Dawson
door in a curtain wall. Right? Which, it's just amazing how complicated that was made to be. But there is a way to do it, right? And you just have to look up the video, and then you know, and follow the steps. And for better or worse, you're done,

Evan Troxel
I wanted to ask you about the structural engineering side of things, obviously, the material that you guys are, are working with is structural in nature. And so what is it? Because I'm not an engineer? How, how is working with structural engineers, maybe dispelling the myths? Are there the similar preconceived ideas on the structural engineering side? Is there are on the architecture side? And what can we put out there that would maybe help bridge the gap between what you're doing and the structural engineering side of things?

Bill Dawson
I think that they're in working with both groups quite a bit, I really appreciate both of them. And of course, you know, there's lots of cliches you can bring to bear on this, and you know, who's more introverted, and all the rest of it? Structure engineers, when I talk to them, they're, typically they're pretty sure that there's going to be an answer to their question. And they just want you to steer them to the manual, to tell them how you and then they will evaluate the manual.
Critically, our manual was written by David Biggs, who actually, he's just an absolutely wonderful resource. He was called in to do forensic work on the 911. Situation in terms of which buildings could could be salvaged after that. So he's just a top notch resource. But anyway, the structural engineers typically are pretty convinced there's an answer, you just have to steer them to it.
A lot of times with the architects, it's interesting, that they come in with, with preconceptions that you can't do something where a structural engineer would say, Well, I know we're gonna be able figure out a way to do it. I just don't know how yet. But a lot of times, the architects, for instance, though, they'll look at our pre insulated stuff and say, Well, you have to have continuous insulation with that, you have to have a solid sheet of insulation to make that work. And you don't have that. So I don't think we can do it. And then you have to explain what the code says. And you know, that's not the case.
You're looking at the assembly as a whole and how it performs instead of just the installation. But But it's interesting, I guess that would be one thing that I would point out in terms of the differences and working with them. And man, some of the architects I've worked with have just blown me away with their creativity in terms of the things that they want to do. On the on the aesthetic side. And in there, we're just trying to figure out a way to make it happen for them to do the things that they have in mind, because it's, it's exciting.

Evan Troxel
As an architect myself, of course, every project is unique, right? And so maybe that's where that comes from, which is I'm forging a new path with this, this material. And I think that's not the case, right? The case, mostly is probably 95% of time somebody has done this before. And there's got to be the answer out there, or at least a direction like you're talking about the engineers just want to be pointed in the right direction.
And I think one of the things that we're trying to address it at Tect, which falls into this part of the conversation is that people are the shortest path to finding those answers. And that's why having this kind of embodied experience, and having people who have been in both sides of the industry, and have that build up of experience is so important, right?
Because if those people do leave the profession, we are notoriously bad at capturing it before they go. Right. And so, like you said earlier, they kind of walk out the door with it. But we still think that, you know, architects in general, I think are happy. I don't know why. Going on Google and Trying to find the answer there. And I'm sure you know, this overseeing all of these different manufacturers, all their sites are different.
They all present it in different way. They're not necessarily thinking of the architect as their primary audience, right? So they don't necessarily put the right information for that audience forward and make it easy to find, as an architect myself, right, it's going from site to site is an entirely new experience, every time I have to learn how to navigate it, I have to learn how to find what I'm looking for, I might have to reach out to a different individual or fill out a form and wait for them to get back to me.
And that's a pain in the butt. Right? And I want to skip all that. And I think talking to somebody, like you said, when an engineer comes in, and they they they just want the right direction, the shortest answer is to talk to somebody, maybe you could just speak to that, because of knowing what you know about all these different companies that you're basically representing in your association.

Bill Dawson
Well, on our own website, we made a conscious decision, maybe three or four years ago to really feature our 800 number, so that people can just lift the phone and call us.

Evan Troxel
And do people use that? Or is it shifting more and more to text based stuff? Because I'm always curious about that. And I kind of sense that that's more of a generational thing, picking up the phone versus doing it online. So

Bill Dawson
yeah, I've got daughters who are who I won't say their ages, because they're, they wouldn't like me to do that. But they're of a generation that basically, you have to sometimes pokum to call somebody instead of texting or emailing or looking it up on a website. So there is a generational thing there.
On the other hand, when people are in a hurry, I think a lot of them just realize that, okay, if I can call this person and get the answer, that's gonna get me home, a lot faster than fooling around, trying to find it someplace, because the internet is a pretty big place. And there's a lot of junk out there, right. And you don't really have very good ways, if you're in a hurry of just validating that what you've got is good information.
I think we like talking to designers, because typically, it's a fast conversation, and they were excited about what they're working on and excited to be a part of helping them. And typically, we can have, you know, make a pretty quick impact and steer them to the right resource, whatever it is, and get them on their way. And I think everybody kind of enjoys the process.

Evan Troxel
I don't think architects necessarily even don't want to say understand, but don't notice the ability to outsource this kind of fact finding. Because even if you do talk to somebody, and they don't know what you need, right, then they're gonna go find it for you, or they're gonna put you in touch with the right person, which is very difficult to do in the digital only scenario.

Bill Dawson
Well, we will even occasionally send them to a competitor. Because it's, we're in this for the long haul. And if we do not have a solution, which is rare, let me say. But if we don't, sometimes they're better served by going to that competitor and getting their answer and, and hopefully, we've kind of provided a foundation for a good relationship going forward.

Evan Troxel
And I appreciate that. Because if a product is not the right fit, it is very valuable to say that upfront, right and get that get somebody on the right path, because it's saving you time and saving them and it's not going to destroy that relationship in the future when promises are not not met.

Bill Dawson
You know, integrity is everything in terms of working with professionals. And because they're relying on you to give them a good answer, and we're not helping ourselves if we steer them to something that's not going to work. That's that's a non starter for everyone.

Evan Troxel
Well, what are some questions that you always get, like the stuff that you just hear all the time that you would maybe find in a frequently asked questions, kind of a page on a website, but for your industry? What what is what are the questions coming from the design side that you just hear over and over again,

Bill Dawson
I would say that the number one misconception that's out there is something I alluded to earlier, which is this. It may seem obscure, but it comes up all the time, is the idea that you have to have continuous Installation for your wall to be code compliant. That is, I don't I don't know how that got embedded in so many minds, but it certainly has been and it's just kind of a product of the code having two forks in the road that you can follow one is the r value You approach where you're just looking at the insulation, and there definitely has to be continuous for prescriptive compliance.
But the other path is looking at the assembly and using the U factor for the assembly. Now that may sound I'm listening to these words come out of my mouth, and it sounds incredibly obscure. But honestly, that is a question that comes up quite often. And whenever when we do our AAA presentations, we even have a slide on it. Because typically, when we bring it up, a lot of people in the room will say, yeah, that's definitely how I've always saw that issue.
I think it's the other piece of it is just, I think where we need to bridge the gap is that the building products manufacturers probably don't do as great a job of reaching out to architects as they should, to let them know the resources that are available to help them. And maybe the architects don't on their side, understand that, that they can go to a reputable manufacturer and be way ahead of the game, because they'll get the right information. It will save them time, and they'll end up with a better end result.

Evan Troxel
Yeah, I'm wondering what are the questions that they should be asking? One of the things that you said earlier is like there's all these mixes, there's all these shapes give us an idea of what's what's possible, and not not specific examples, but like overarching how many mixes are there? What can be accomplished with block that people aren't thinking of?

Bill Dawson
Well, I think, you know, we start with the cost question. I think, architects, because of the way our system works, you know, oftentimes they're blamed for the costs, but they don't really have control over the cost, right?

Evan Troxel
And cost is not part of the design process. It's not embedded in the dispraise.

Bill Dawson
But that owner over there is saying, Yeah, talk to me about costs don't. And I'll tell you how much I like your design. So the cost part of it, I think, really the the questions that architects should ask, and it's difficult because of the rush of project project project, they really should try to get to know the different materials, and understand what their strengths and weaknesses are and what the range of aesthetic options are.
Because it's really just expanding their toolbox in terms of you know, they can get onto something. And know that not only does it do what they want to do aesthetically, but it's going to be a good practical solution for their project. Getting to know materials is really, and I don't know, to the to the extent that that's something that's even feasible in today's environment with with tire pressure that people have, right, a lot of manufacturers are more than willing to take you on a tour of their facility.
And that doesn't fit at all with the kind of schedule that most people have. But it's the kind of opportunity that if it comes up, folks should take, because they'll come away with a whole different appreciation of what's available. And that would be true for us. And it'd be true for a myriad of materials.

Evan Troxel
Yeah, that's a that's a great point. I think one of the things that architects are fighting against, obviously, is the the deadline driven nature of the work right, and just finding the time to do the research for something that they may or may not be using on a current project for future knowledge. Right. They there's a timing issue there.
But also, trying to find those resources is difficult because of what I brought up earlier, trying every regional bloc manufacturer has a different website with a different layout and structure. And are there shortcuts to that you guys as an overarching Association provide the to the design professional side that we can maybe include in the shownotes, even for this episodes to link to those as like one place to get to that information.

Bill Dawson
We put all of our design information up in our website available for download. The only exceptions are structural design manual for structural engineers, because we'd like to have some sense of where those are going. And making sure that we can keep them updated. But everything else is up on our website, which is concrete products group.com.
If you go up there, you also see that that we've got I think we're up to 37 Different AIA courses that we offer. If you have curiosity about some of the products. For example, one great example is we're just launching a low carbon footprint block that reduces the amount of it basically increases cement usage efficiency, so you don't need as much cement to make the block.
So you've got source reduction, and we've been able to measure the amount of carbon sequestration that the block is doing so that you You can you get dramatic reductions in the carbon footprint block is not a bad perpetrator of carbon footprint, because it doesn't use very much cement to begin with, like, I think only 10% of the weight of most block is cement.
But we're able to reduce that significantly. If someone was curious about that, they could go to our website, and we've got a list of our AI courses, and they can click on that one. And they can see what the upcoming schedule is. So that that one would be on the list. I think that one is actually coming up pretty shortly. But we rotate through 37 of these we do a weekly, AIA session, over lunch, typically, by webinar. And then we also do a lot of infirm. We used to be out in the firms until the pandemic, and now it's all webinars,

Evan Troxel
I can imagine, and everybody has zoom fatigue. So that doesn't help.

Bill Dawson
It doesn't help, we try to get to the point and get done. But, you know, for folks looking for a credit, it's a great way to, you know, short of doing that plant tour, you know, if you want to learn about different aspects of block, I think we've got some pretty good content on these presentations, that really covers a lot of the things that people would like to know,

Evan Troxel
I love the idea of the plant tour. So I want to sign up for that. Because real, real people, real places. That's why I got into this this industry, you know, it's

Bill Dawson
it is the best way to really understand what it's all about. Because a lot of people, I would venture to say that a lot of folks don't really know how a block is made. Yeah, they know what a block looks like. But how did it get there? How did that thing turn out in that particular shape? And how did so many of them have? All of its friends over there? How did they all get here, too? So it's very definitely a good thing to do, you know, know your materials.

Evan Troxel
One thing I like about it is that it seems like and maybe maybe this is just my preconceived idea. It's like you can use this just about anywhere as a building material. Is that Is that true?

Bill Dawson
Absolutely true. It's, I mean, if I've been in, in Mexico City, and seen folks making block in their backyard, with a single person operated piece of equipment and a shovel. And honestly, that is how our industry got started in the United States. One of our companies, they still has that old machine that they started with in a driveway, in Philadelphia.
And if you look around that neighborhood, you'll see that all of the foundations of the homes have the same, the traditional block had a stone Tect molded, kind of protruding stone texture, every one of the foundations in that neighborhood has that because they were all made in that driveway. Wow. So it's you're right. It's it's, it can be made literally anywhere.

Evan Troxel
I know somebody who has an adobe house that they made, they built themselves, they've made all the adobe bricks themselves. It's out in Death Valley, actually. And over 5000 bricks that they built right there on site, hand, poured them into the molds and let them dry, you know, a cure. And then they they built the house out of it. And it's

Bill Dawson
beautiful. That's a testament to persistence,

Evan Troxel
right? It sure is. Wow, yeah, I wouldn't want it. They say that, you know, doing construction is learning what you'll never do. Again, I that's my experience as a homeowner. I can imagine that making adobe bricks is probably on my list, and I don't even have to do it.

Bill Dawson
The first 100 would probably be pretty enjoyable. Yeah.

Evan Troxel
I have one more question for you. And and this is kind of something that I want to ask on on every episode. And so hopefully, you've thought a little bit about this ahead of time, which is if you're handed a megaphone, and you could blast out one message for the building industry to hear, what would you say?

Bill Dawson
Honestly, I think it goes back to something I said earlier, I think people really just need to understand the materials they're working with and what they're capable of. And, and we on our side, as material suppliers need to do a better job of communicating that to the architects and hopefully the architects can be receptive and do their own research of of understanding materials, because that leads to better outcomes.
I would put block up against most materials in most settings, there may be a few that we're not perfect for, on the other hand, seems true for the things that we compete with. As architects, one of your responsibilities is to pick out the best solution for your client. And I think if we can raise the level of understanding of what materials capabilities are, and better choices are made or across the board, everybody's happier right through the

Evan Troxel
chain. It seems to me like there's a huge opportunity to engage with a block expert or Whatever the experts are, why, because an architect is charged with choosing, right? Based on a lot of factors, right? It could be logistics, it could be cost, it could be carbon footprint, it could be so many things, engaging with the experts early to help make that decision.
Even if it's not going to be their product seems like something that should happen a lot more often. Because then there's, there's justification there. From the experts. I think one of the things that architects feel very strongly about is I can't know everything about everything. But like you said, you also have to refuse to remain ignorant about these things. So there is a balance that needs to be achieved there. And and it seems like early engagement to help make those decisions where all of that burden doesn't just sit upon the architect shoulders would be welcomed.

Bill Dawson
We always would be delighted to have somebody, honestly, if you're in a mode where you're you're trying to decide on a product, it won't offend me. I would not, you know, I prefer that you pick us but but as long as you're being going through a principled process, and selecting criteria, I get it, you know, if there's another material that makes more sense for your project. Fine. But you know, I just like to see those decisions being based on real choices.

Evan Troxel
Yeah, real data, real reasons, real experience and all of those things that I again, I think the shortcut is talking to people and getting that input, and then filtering it and massaging it to get to that outcome that we're all looking for, which is, it is going to be very specific. And like you said, it's not necessarily going to use your product every time. But to engage you in that process to determine if it's even a possible direction is huge, a hugely underutilized resource early in the design process. And quite

Bill Dawson
often the material supplier can make the designer aware of things right, that will make their design better.

Evan Troxel
Don't know what you don't know until

Bill Dawson
it's because it because how can anyone be expected to know all this stuff. There's just tons of details. On every, our materials are simpler than most, there's still a fair amount on ours that that needs to be understood. It's very difficult for designers and we just want to be a resource and help them navigate this process. And, and we feel pretty confident that what we have to offer will be a good choice on a lot of the things that they're looking at.

Evan Troxel
Well, that's what the Peopleverse is all about. And it's about connecting people and telling these awesome stories. This was really fun, Bill, I really appreciate you taking the time to do this today.

Bill Dawson
Thanks for giving me the opportunity. Appreciate it.

Evan Troxel
And that is a wrap for this episode. Peopleverse is powered by Tect and produced by Tect media for more episodes and access to the shownotes visit peopleverse.fm. To learn more about Tect visit Tect.com where you can experience the shortest path from keyword search to local building product expertise. Please rate us five stars and leave us a review wherever you listen. And lastly, if you enjoyed this episode, please share it with your friends and colleagues. Talk to you soon.
Learn more and subscribe at https://peopleverse.fm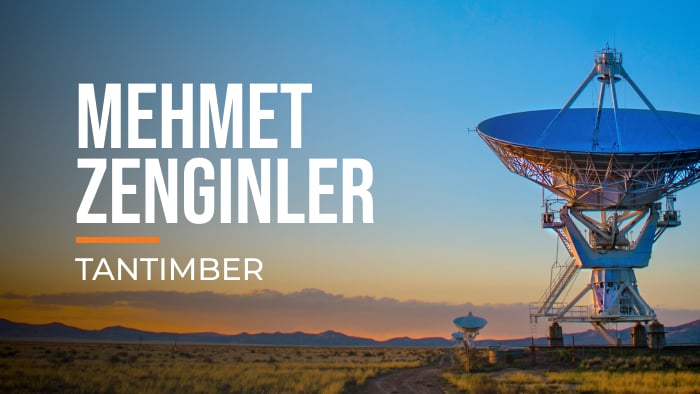 Evan Troxel, AIA:

Jul 19, 2023 7:00:00 AM
Read More