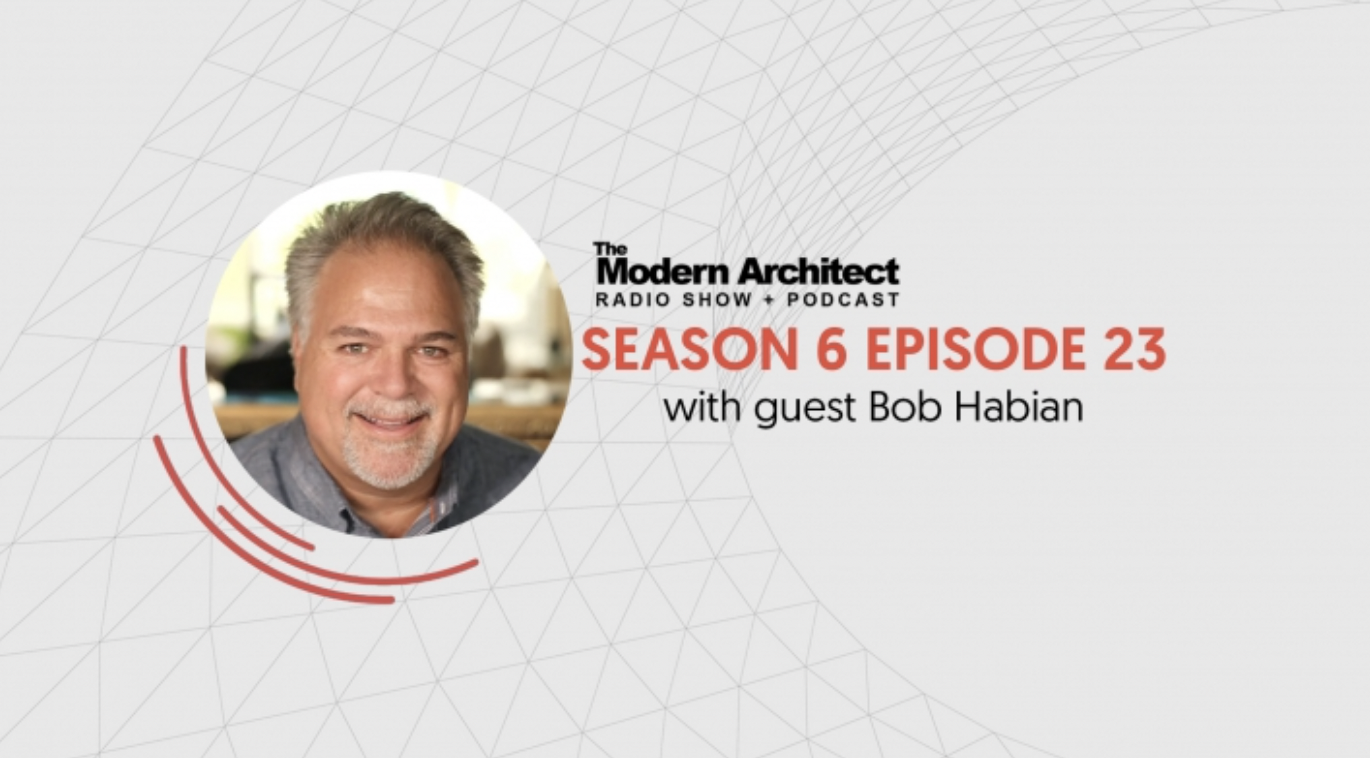 Host Tom Dioro of the Modern Architect Radio Show + Podcast recently interviewed Tect's CEO and Co-founder Bob Habian, AIA.
1 min read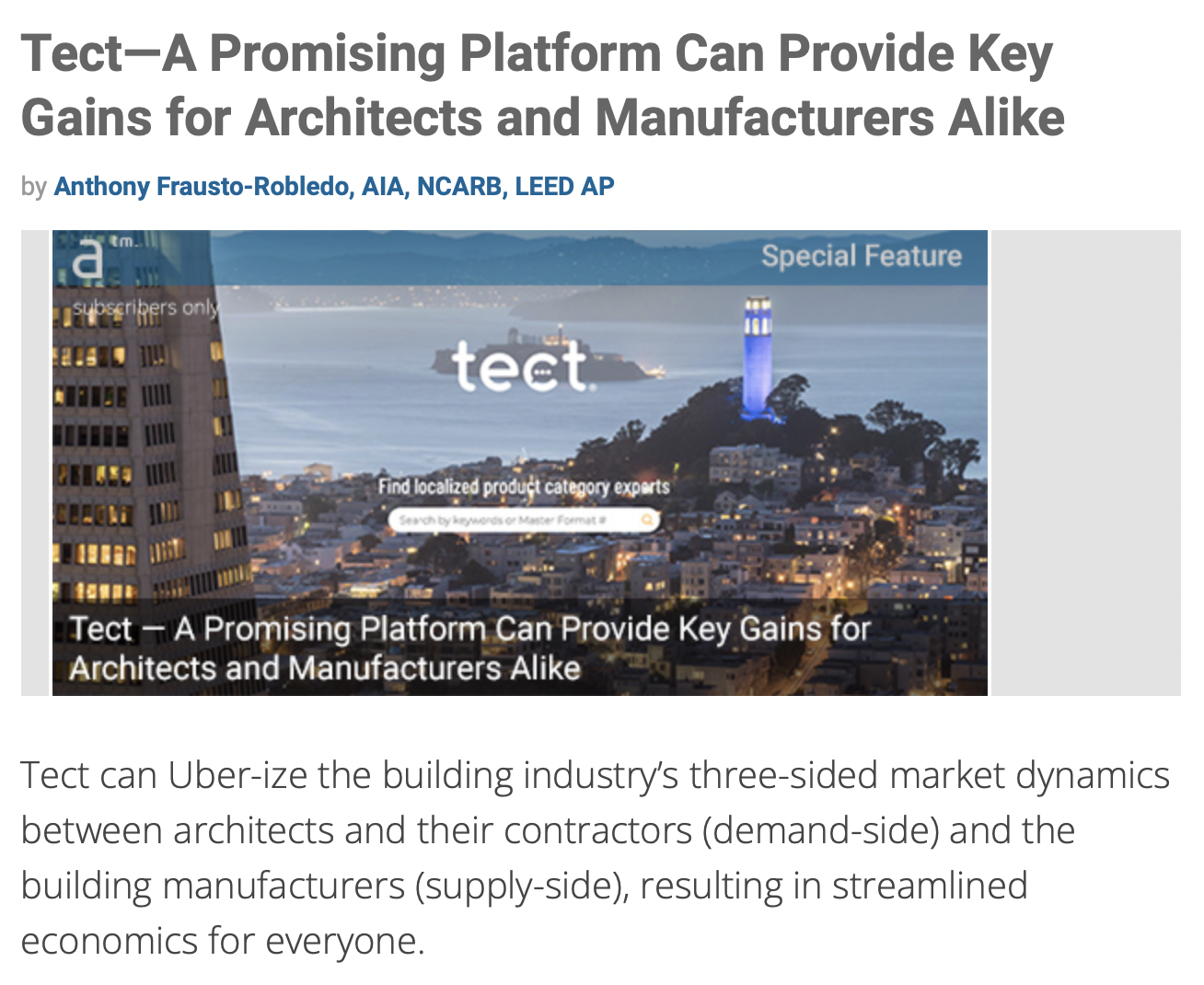 Editor-in-chief Anthony Frausto-Robledo, AIA, NCARB, LEED-AP of Architosh, a leading AEC/O industry and technology news website, recently interviewed Tect CEO and Co-founder Bob Habian, AIA for a feature article.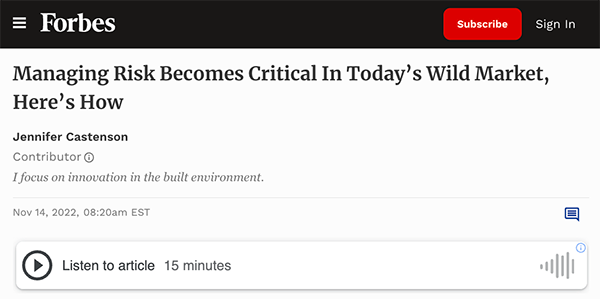 Change is needed in the building industry and we are honored to be among those ventures that are moving things in a better direction. Industry veteran and author, Jennifer Castenson, provides an insightful rundown of some important factors affecting change, including risk, trust, communication and the difference between wisdom and data.